Brown County Rural Electrical Association
2023 Board of Directors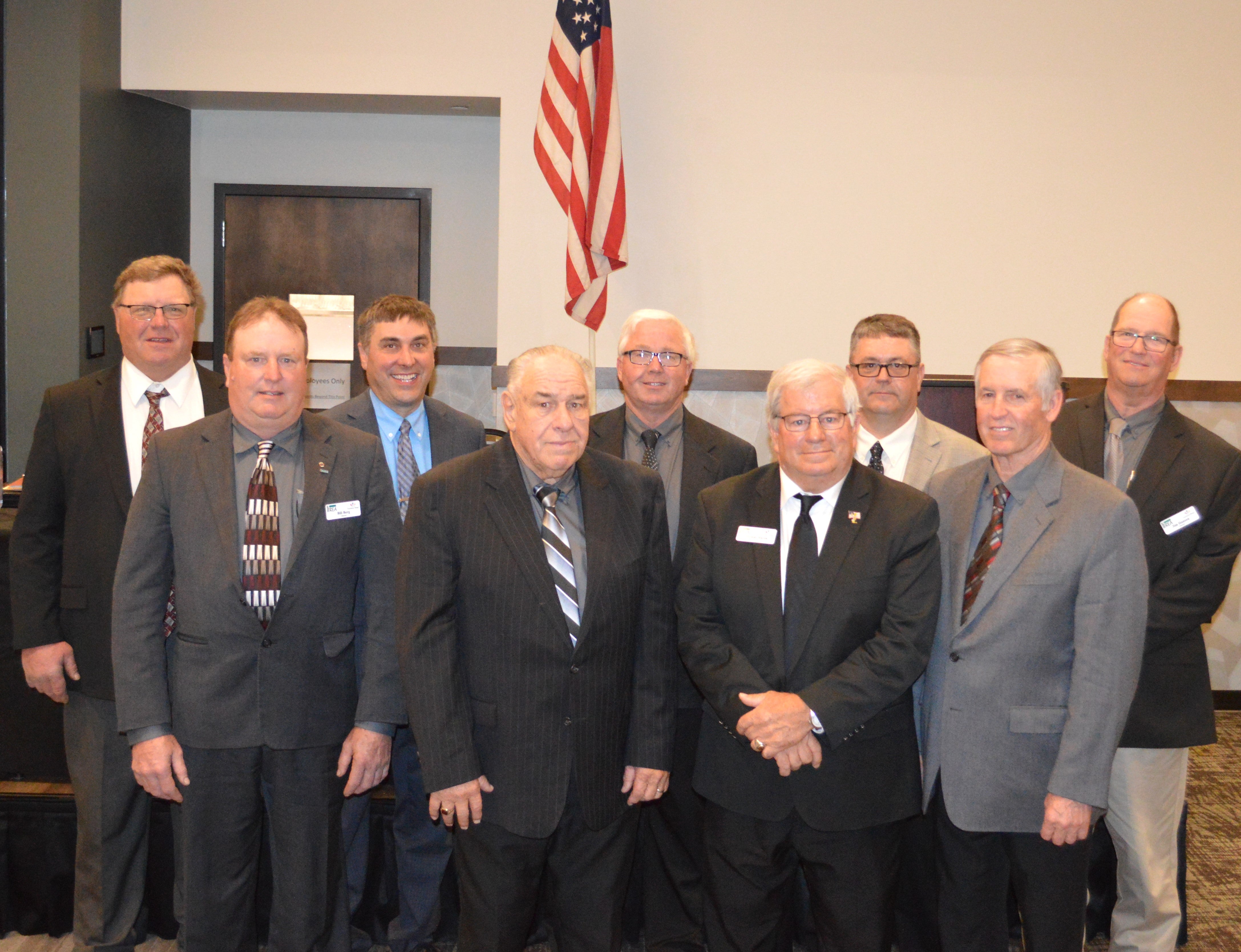 The Board of Directors is the governing body of the Cooperative. The area served by Brown County REA is divided into 9 districts, each district elects one director to serve a three-year term.
Election for Directors takes place at the Annual Membership meeting. The Annual Membership meeting shall be held of a date determined by the Board of Directors.
The Board of Directors meets monthly to conduct the business of the Cooperative. They are responsible for hiring the General Manager who hires the Cooperative employees and manages the daily affairs of the Cooperative. Board meetings are held the last Thursday of each month, except in November when the meeting is held on the last Tuesday due to Thanksgiving.
Board Elections
At least three board seats are up for election each year. Members who are interested in serving on the Board should notify Brown County REA so we can refer you to the Nominating Committee. The Nominating Committee is comprised of at least two members who reside in the districts up for election and they seek out board candidates. The Nominating Committee shall diligently and in good faith attempt to nominate at least two individuals to run for election for each Director district up for election.
If they fail to nominate two individuals to run this does not invalidate the election. Members who are not nominated by the Committee may petition for nominations by securing at least 10 members signatures and delivering the petition to the Secretary at least 20 business days before the Member Meeting. 
Eligibility
Members are eligible to serve a three-year term on the Board of Directors if they meet the qualifications listed in Brown County REA's Bylaws.
Please refer to our Bylaws for a full description of Director qualifications.