New Member Resources
If you are a new member of the Brown County Rural Electrical Association please click below on our new member handbook along with our Articles of Incorporation and By-Laws to learn more about your cooperative and what your role as a member is. If you have not filled out or submitted a Service Agreement please fill the form out and send back to us to have on file - if you have questions please let us know.
New Member Handbook          Articles of Incorporation & By-Laws          Service Agreement
Pay your electric bill each month without giving it a thought through recurring auto pay from your checking or savings account.
Your monthly bill payment is automatically deducted from your bank account on the 20th of each month. You will still receive a statement, but your statement will say **ACH—DO NOT PAY**.
For a limited time, BCREA members currently enrolled and those who sign up to automatically pay their electric bill from a checking or savings account each month will be entered into a
drawing for electric bill credits.
Enroll before March 31st for a chance to win. One $100, two $50 and 12 $25 bill credits will be drawn at random.
Sign up today by using the ACH Authorization Form under the Forms tab (or by clicking here) or by sending in the form sent with your February bill along with a copy of a voided check.
(If you are already having your monthly bill deducted from your bank account you are automatically enrolled and no further action is required.)
SIGN UP TODAY!
Offer expires March 31st, 2021
Winter Line Patrol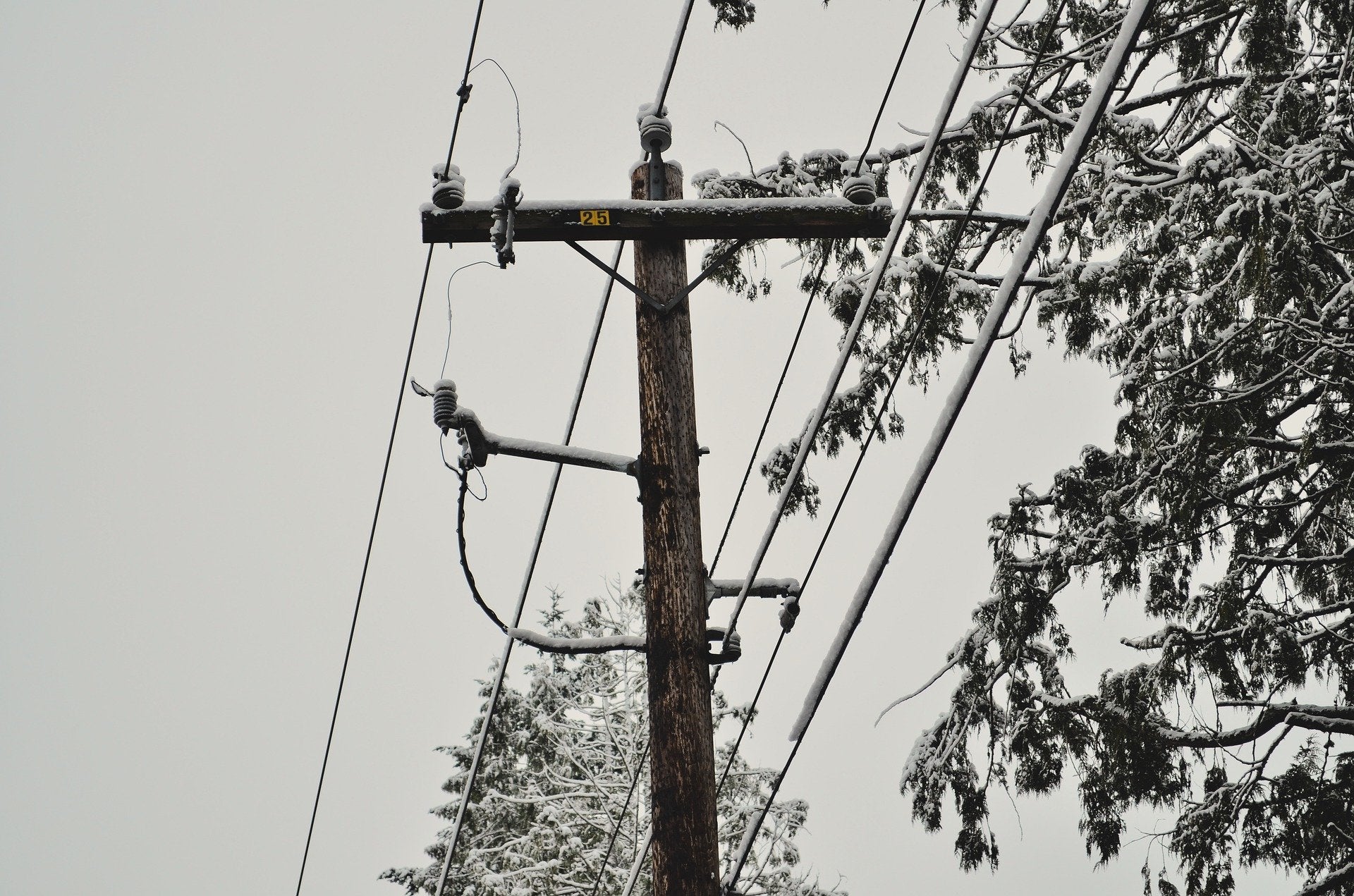 Our line crews are done with construction projects for the winter and are in maintenance mode over the next few months. Line patrol has started throughout the system. During annual line patrol, the crews look for maintenance issues that could cause a power outage. This includes looking at poles to see if any need replacement, checking for loose guy wires, damaged wires, and proper line clearance. You may see line crews in your yard to get a meter read to verify data with out automated meter reading system.
Previous
Next
The outer front doors of the office are now unlocked to allow members to pick up 2021 calendars. The entrance beyond that point is only to be used if an appointment was scheduled. Please continue to use our other payment options to pay your electric bill.
Attention High School Seniors!
Brown County REA, through its Operation Round Up program, is offering six $250 scholarships to students whose parents/guardians are members and live in Brown County REA's service area.
Scholarship guidelines and application form can be found below. The deadline for submission is April 1, 2021, and winners will be announced at the Brown County REA Annual Meeting on April 8.
Want to serve your coop as a Director?
Nominating committees are seeking candidates for Brown County REA Board of Director positions in Districts 3, 6, 7 and 9. 
District 3  is made up of Lake Hanska and Linden townships in Brown County, plus parts of Riverdale and Madelia townships in Watonwan County.
District 6 includes Eden and Prairieville townships in Brown County, a portion of Sherman and all of Morgan townships in Redwood County. 
District 7 covers North Home, Home and Milford townships in Brown County. 
District 9 consists of a portion of Brighton and Bernadotte townships in Nicollet County, and portions of Alfsborg, Cornish, Bismark and Moltke townships in Sibley County.
Directors are elected to three-year terms and must reside in the district they represent.
If interested in being nominated please fill out and return the Director Candidate Application below. Contact Marcia at (800) 658-2368 or email m.solie@bcrea.coop with questions.
Nominations must be approved by the nominating committees before February 26, 2021.
Director Candidate Application
Heartland Security is owned by your local electric cooperative. They design and install security systems to protect your home, family, and valuables. The alarm systems are monitored by highly skilled and certified professionals. Heartland Security offers an easy to use Personal Emergency Reporting System (PERS) if you or a loved one is worried about a medical condition or emergency happening at home.
Click the link below to be directed to Heartland Security's homepage for more information or call them at (888) 264-6380.
The COVID-19 Housing Assistance Program is now closed and no longer able to accept applications.
If you need assistance with your electric bill please reach out to one of the assistance agencies listed below:
Minnesota Valley Action Council (MVAC)
Click here to view their flyer.
United Community Action Partnership
Click here for contact information.
You may also contact United Way 2-1-1 by calling 2-1-1 or (800) 543-7709. They have representatives available 24/7 to help you connect with the resources and information you need.
CTV is owned by four rural electric cooperatives: Brown County REA, BENCO Electric, Federated Rural Electric, and South Central Electric. Over the past 20-plus years CTV has continued to grow and offer more digital options to its subscribers. In 2020 CTV invested $450,000 to upgrade 24 transmitters. As great as this technology is we still cannot control the atmospheric conditions. Today around 40 channels are available at each tower location and most of these channels are broadcast in high-definition digital. These upgrades did not come without costs. If you watch CTV with an UHF antenna become a paying subscriber by filling out the form below and e-mailing to our office at bcrea@bcrea.coop.