Brown County REA has been alerted that some members have received an email stating their electric bill payment was not received and asking them to click on a link to update credit card information. This email is NOT from Brown County REA and is a scam!
Do not click on the link. The cooperative will never email you asking for credit card or other personal information. If you receive this type of email, delete it and do not click on the link. Please contact the office 800-658-2368 if you have questions regarding your bill payment.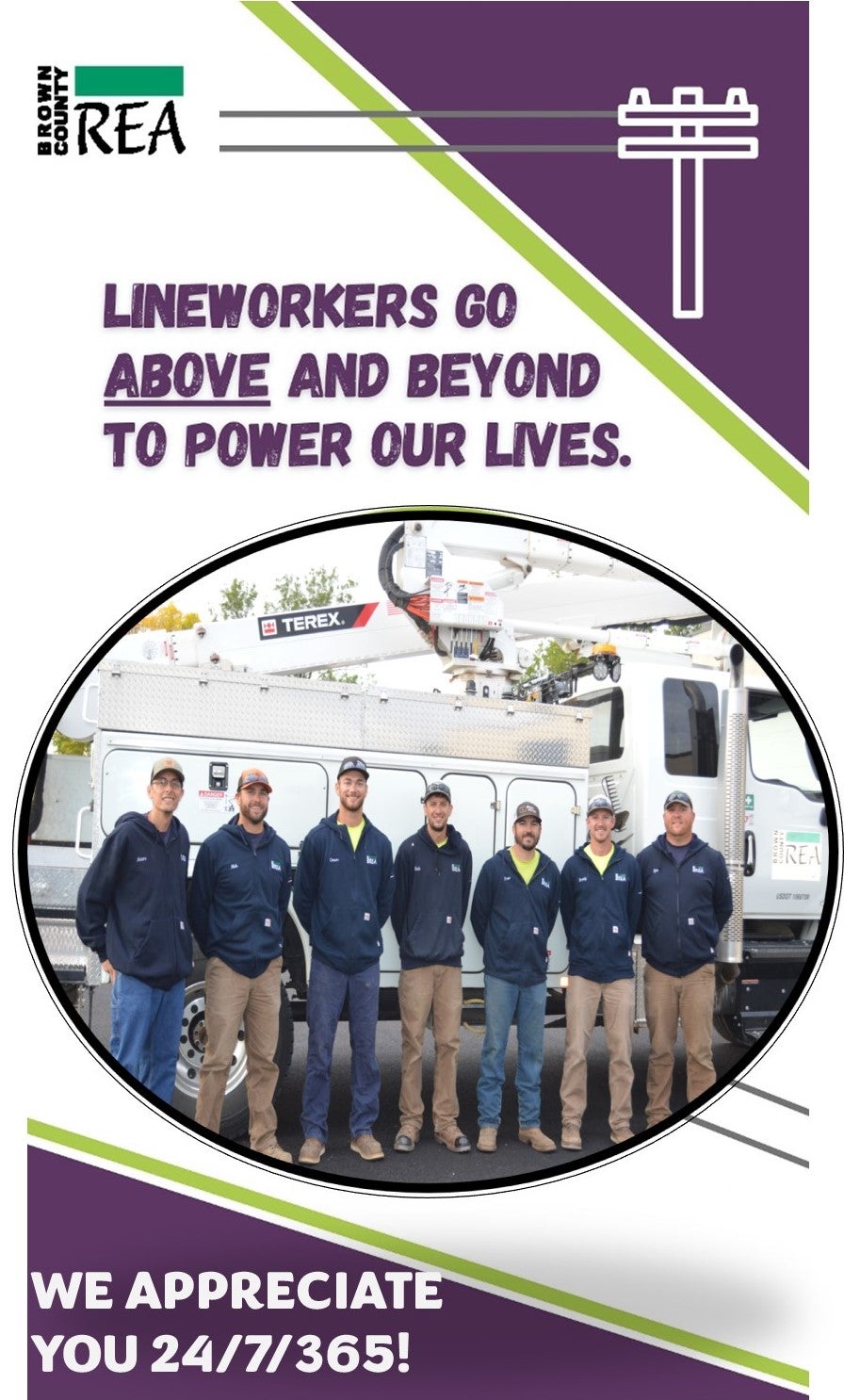 Members gather for BCREA 86th annual meeting
Nearly 400 members and spouses, employees and guests of Brown County Rural Electrical Association (REA) gathered at the Sleepy Eye Event Center April 13th for the cooperative's 86th Annual Meeting. A total of 220 members, of which 17 were mail-in ballots, registered at the meeting.

Incumbent Directors Brad Sprenger, District 2 and Landon Sletta, District 3, ran unopposed and were re-elected to three-year terms. In District 8, David Wendinger was elected over challengers Scott Hulke and John Luepke. The proposed amendment to the cooperative by-laws was approved.
New Ulm Cathedral High School Junior Logan Kreilkamp, who represented Brown County REA at the 2022 Rural Electric Youth Tour shared his personal highlights from the trip to Washington, D. C. last summer. Gerald Grathwohl recapped the meetings and his experience serving as part of the Member Advisory Council. The 2023 Operation Round Up scholarship winners were announced.
Heartland Security is owned by your local electric cooperative. They design and install security systems to protect your home, family, and valuables. The alarm systems are monitored by highly skilled and certified professionals. Heartland Security offers an easy to use Personal Emergency Reporting System (PERS) if you or a loved one is worried about a medical condition or emergency happening at home.
Click the link below to be directed to Heartland Security's homepage for more information or call them at (888) 264-6380.
The Energy Assistance Program (EAP) is a heating-based program that can help low-income households with a portion of their energy bills. The program year starts October 1, 2022 and ends May 31, 2023. Households that received a grant for last year's program year should have received an application in the mail. New households can request applications on October 1, 2022 and the deadline to apply for EAP is May 31, 2023. 
Click the links below to view the eligibility guidelines for program year 2022-2023 or to view the online printable application.
If you see a damaged or downed power line, stay away from it, and call 911 or the co-op at (800) 658-2368 to report it immediately. Always assume downed power lines are energized and never drive near or over them. When severe weather causes widespread damage, sometimes outages can be extended. Great River Energy (GRE) and Brown County REA work hard to restore your power quickly and safely. First, we remove any threats to public safety and then following established priorities for making repairs that will restore the most cooperative members first.

To learn more and watch a video about the steps electric cooperatives take to restore power click the link below to learn more.

Learn More